Cat Boarding Sarasota
Cat Boarding Sarasota
Purr-fect Garden Suites
All Purr-fect suites include climate control , comfortable bedding , music , climbing frames , scratching posts, natural light, love and cuddles. Large floor areas. Rooms are floor to ceiling.
Purr-fect Suites
$18
Purr-fect Garden View suites
$20
Family Cat rooms
Large family cat room $26
Spa suite suitable for cat or small dog same family: Cat $22, Dog $30
Exotic animal boarding
Cage and food must be provided
$8 a day
NO REPTILES
Meals
Guests are welcome to bring their own food at no additional cost.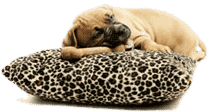 Guests are welcome to bring their own bedding(must be washable) and toys.
Just4Paws Pet Boarding Sarasota is outside of the the hurricane evacuation zone, providing peace of mind that your pet is safe should a Hurricane strike Sarasota while you are away.
Just 4 Paws provides your pet with a "home away from home" while you are away, with luxurious temporary living quarters to insure your pet is comfortable during it's stay.
Contact Just4Paws Pet Boarding Sarasota today: 941-923-3082
or contact us via email by clicking here>>